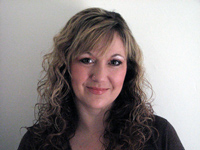 Rachel Grabham
Dip HYP CBT SMC MAPHP
I offer a confidential, professional, non-judgemental approach to therapy. I recognise everyone as an individual and offer a personally tailored package of treatment to suit your needs. Therapy is developed to have maximum effectiveness and uses many therapeutic techniques and methodologies including:
Hypnotherapy
Psychotherapy
Hypno-Analysis
Cognitive Behavioural Therapy
Life Coaching
Personal Development
Inner Child Therapy
NLP
Counselling and more
I specialise in treating: Confidence Issues, Stress & Anxiety and Therapy for Children.
I offer a FREE 40 minute consultation for you to discuss what therapy you are interested in - this is an opportunity for you to find out more about the therapy offered and ask as many questions as you wish, finding out as much information as you want to know before deciding if you want to proceed with therapy.
You will be under no obligation or pressure to book any further sessions and are free to go away and think about your decision. Enough time can be booked at the time of making the appointment to allow you to start therapy straight after the initial consultation if you decide to go ahead with treatment.
Please contact me to book your free consultation, an appointment or for more information.